Someof the team's work was presented at the EPICLIN congress, the 13th FrancophoneConference of Clinical Epidemiology...

Saturday, December 01 2018

Dr Amélie ANOTA is coordinating the Q-RECIST project within the EORTC Quality of Life Group. They are actually seeking...

A The research considering Postoperative carcinoembryonic antigen (CEA) association with survival and oxaliplatin...

Monday, September 10 2018

20.10.2018 – HALL A3 – Poster area12:30 - 94P - HPV circulating tumor DNA as predictive biomarker of sustained...

Monday, September 10 2018

Oral presentation by Emilie CHARTON, the 26th of October at 2PM, during the session Clinical trials methods:Time to...

Conference organized by the French National Quality of Life and Cancer Plateform, in collaboration with the Cancer...

The "Franck BONNETAIN" prize of € 1000 for an oral communication on the theme of cancer was awarded during the EPICLIN...

Oral communicationLundi 4 juin – 9:24-9:36 – HALL B1MAPS Impact on health-related quality of life of the addition of...

Our team is at the congress of French speaking researchers and professional of clinical epidemiology and biostatistics,...

As part of the "citizen journey" organized by the Lycée Carnot (Dijon), the students of class of seconds were invited...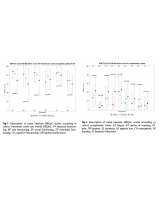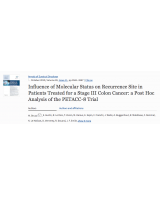 AbstractBACKGROUND:Recurrence patterns in stage III colon cancer (CC) patients according to molecular markers remain...
Posted by : Dr. Dewi VERNEREY, Dr. Edouard AUCLIN
Journal name : Ann Surg Oncol.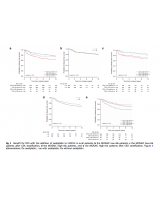 AbstractBACKGROUND:Adjuvant treatment for stage II colon cancer (CC) can be proposed to patients with high-risk disease....
Posted by : Dr. Dewi VERNEREY, Dr. Edouard AUCLIN
Journal name : Br J Cancer