The team recently participated in a biathlon "team building" activity (rowing and crossbow) with DC sport. We warmly...

Saturday, February 11 2023

At the Besançon University Hospital, many women scientists work every day to take care of patients, carry out analyses,...

Les JFHOD, JournéesFrancophones d'Hépato-gastroentérologie et d'Oncologie Digestive, sont lecongrès francophone...

Founded in 1964, the American Society of Clinical Oncology (ASCO) is the world's leading professional organization for...

Someof the team's work was presented at the EPICLIN congress, the 13th FrancophoneConference of Clinical Epidemiology...

A The research considering Postoperative carcinoembryonic antigen (CEA) association with survival and oxaliplatin...

Monday, September 10 2018

20.10.2018 – HALL A3 – Poster area12:30 - 94P - HPV circulating tumor DNA as predictive biomarker of sustained...

Monday, September 10 2018

Oral presentation by Emilie CHARTON, the 26th of October at 2PM, during the session Clinical trials methods:Time to...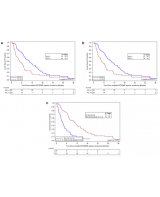 AbstractAims: The EXTREME regimen is the standard for recurrent and/or metastatic head and neck squamous cell...
Posted by : Dr. Dewi VERNEREY
Journal name : Clin Oncol (R Coll Radiol)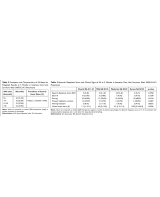 AbstractBackground: Sleep apnea (SA) was reported as possibly exacerbating symptoms of COVID-19, a disease induced...
Posted by : Mme. Aurélia MEURISSE, Dr. Sophie PAGET-BAILLY
Journal name : Nature and Science of Sleep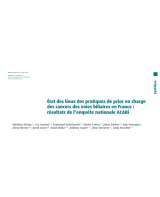 AbstractOverview of biliary tract cancer management practices in France: results of the ACABi national survey...
Posted by : Mme. Julie HENRIQUES, Dr. Dewi VERNEREY
Journal name : Bull Cancer